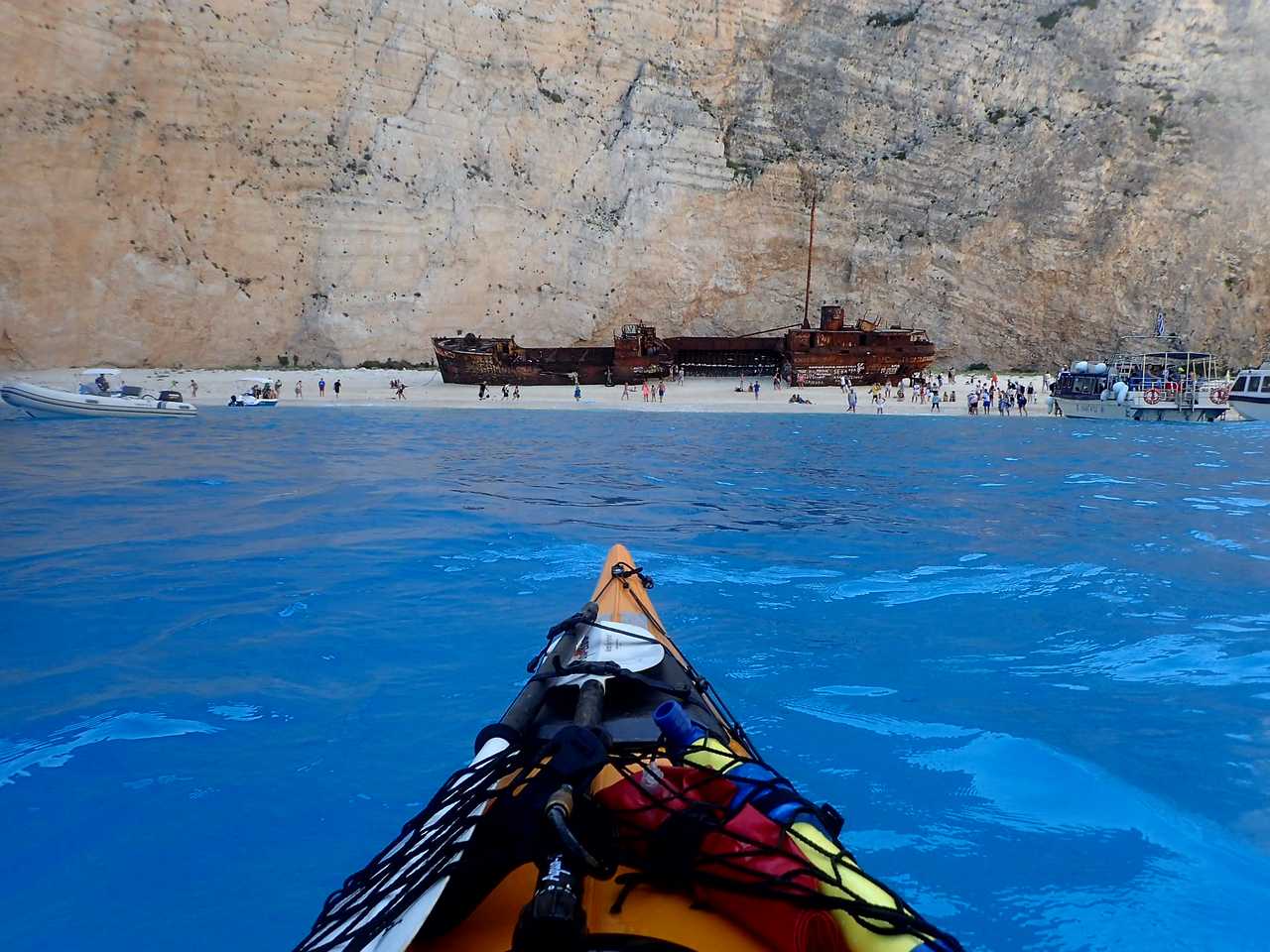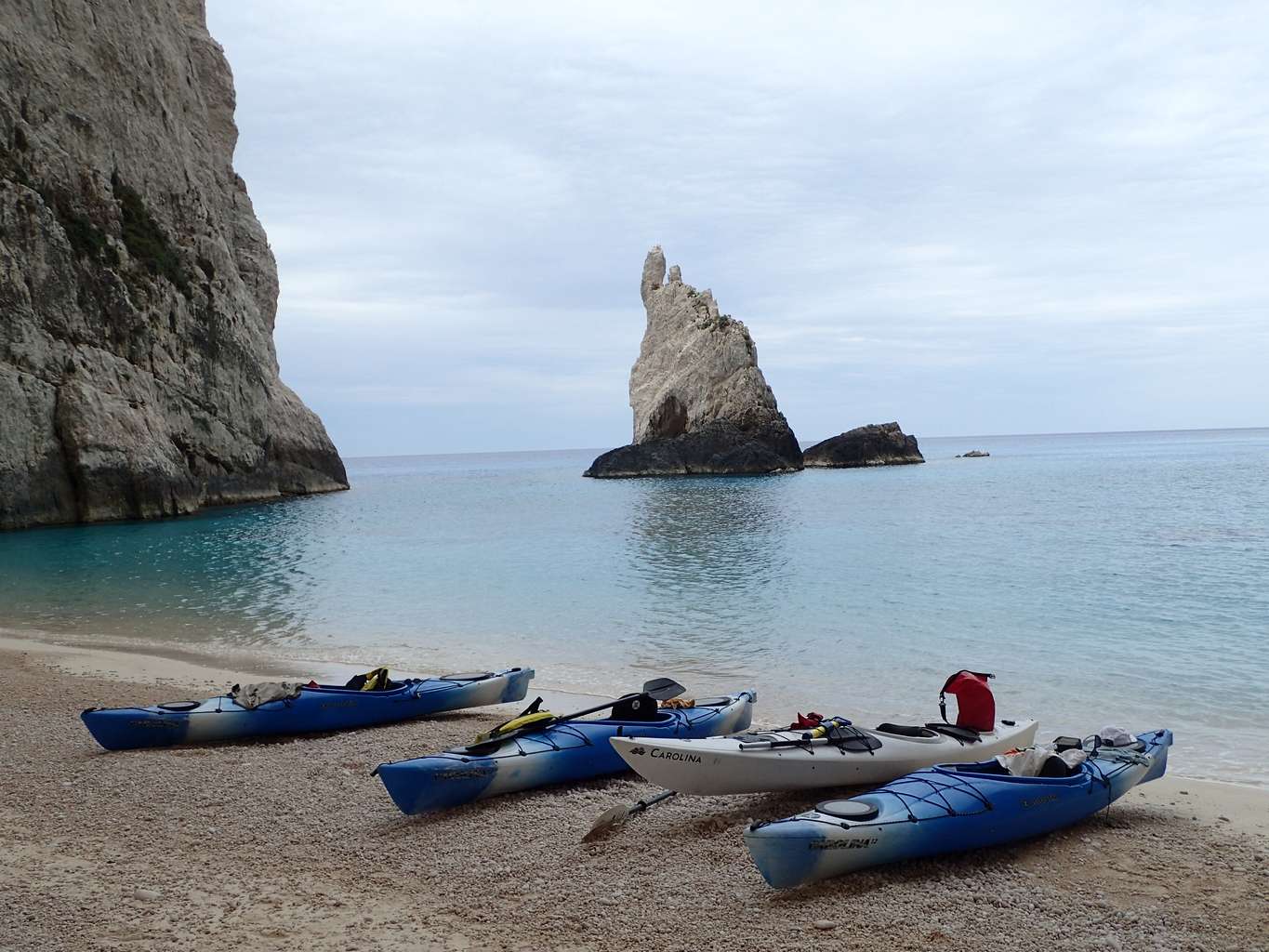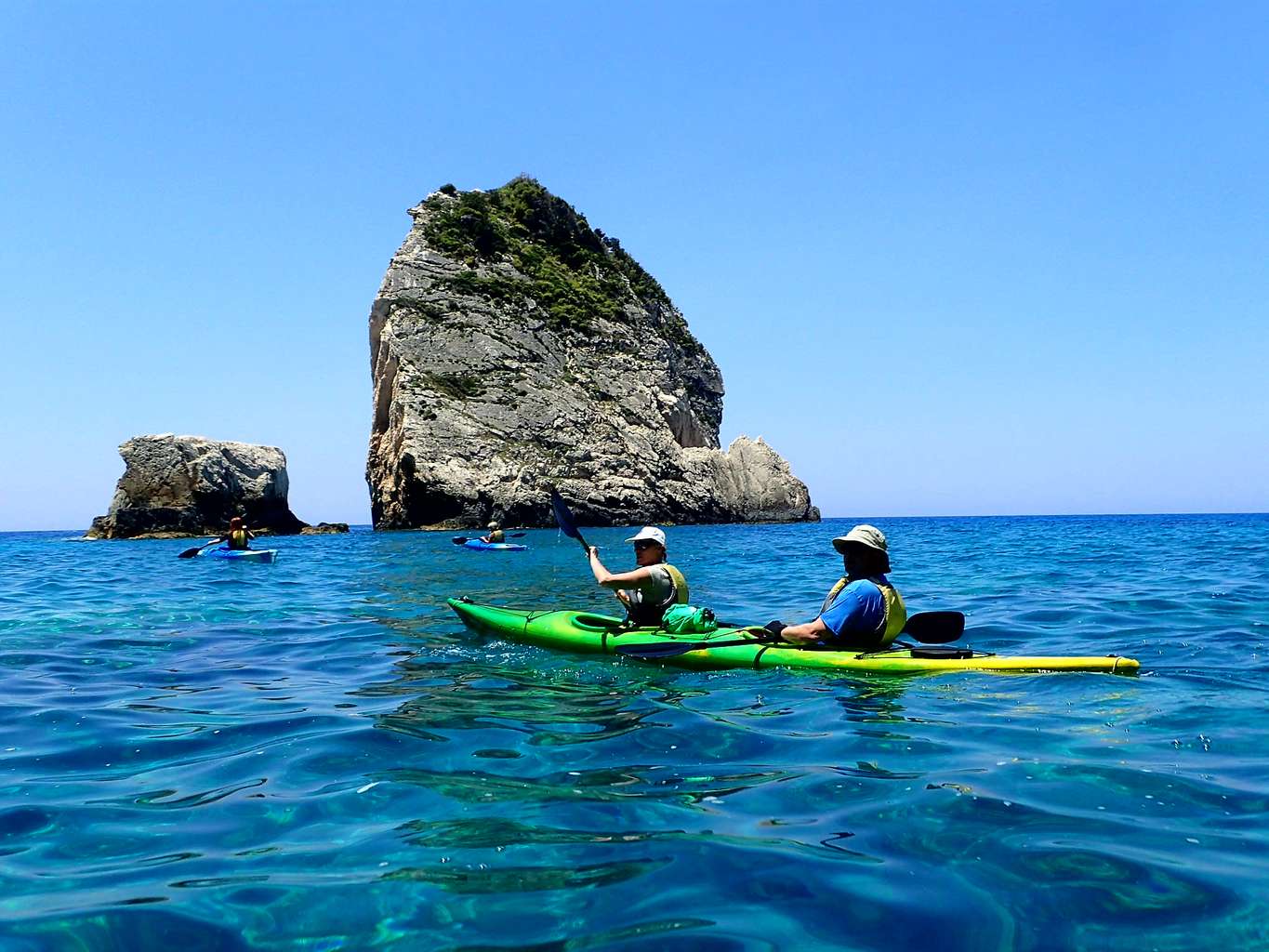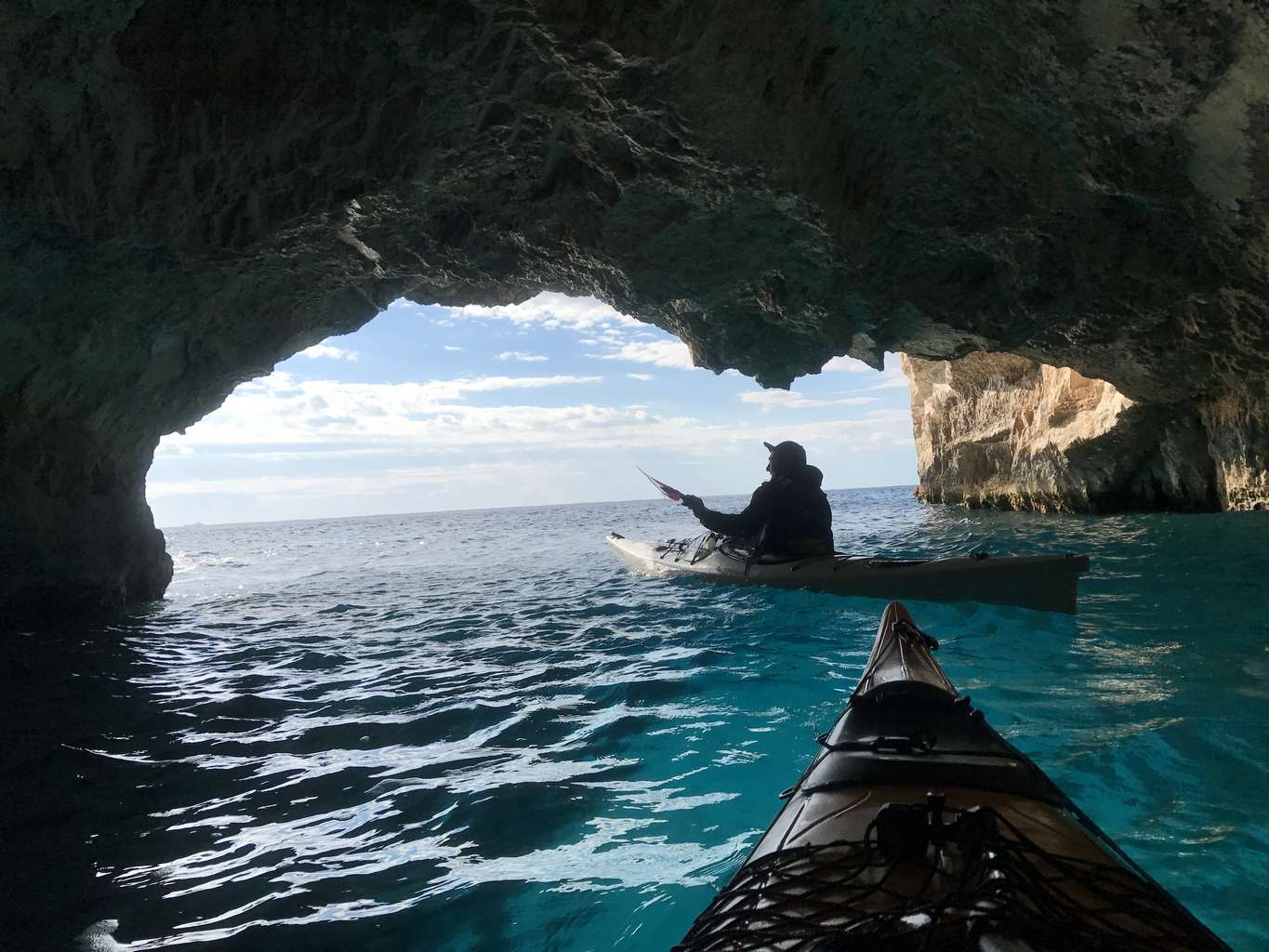 Shipwreck
We start this trip at Porto Vromi watching the beautiful view of the west side of the island with it's many inlets and caves. The west side of the island is different from the east side. There are not sandy beaches but magnificent bays and inlets with small stony beaches. The biggest of these bays is where the famous Shipwreck of Zakynthos is located, also known as Navaggio bay.
Once on the beach you are welcome to explore the Shipwreck and take pictures of the breathtaking place with it's high cliffs. The only way to reach the bay is by the sea. We will snorkel and discover the delights of this area and rest before we depart to the start point.
The shipwreck kayaking trip is more hard in level (more paddling time) and the sea on the west coast can be very unpredictable. This trip is only if you have previous experience with kayaking. Safety comes first.
Paddling distance: 7,5 Nautical miles
Trip duration: 4.5 hours paddling + snorkeling
Return time: 15.30 max. 15.30
Difficulty level: more hard
*The daily kayak trips include the transportation (if necessary), the kayaking / snorkeling equipment, photos of your trip.
What you will need to bring is your swimwear, a towel, sunblock (hat and sunscreen).